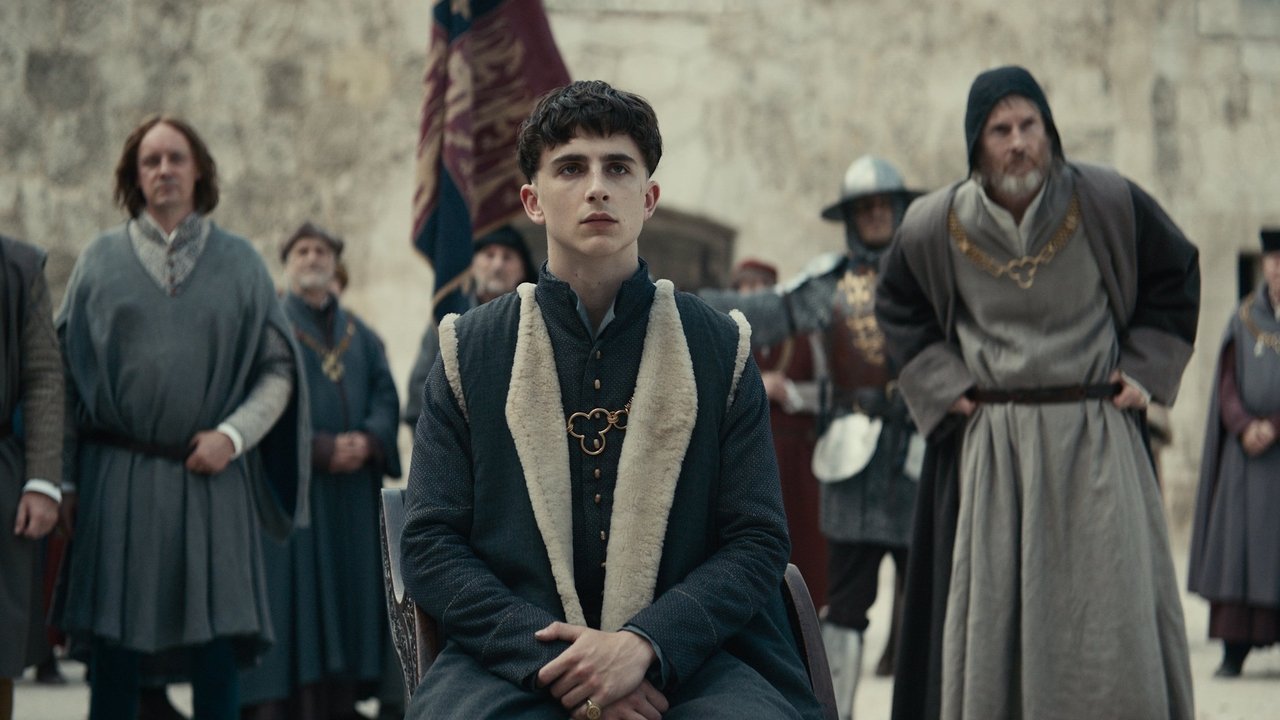 Escolha uma opção para assistir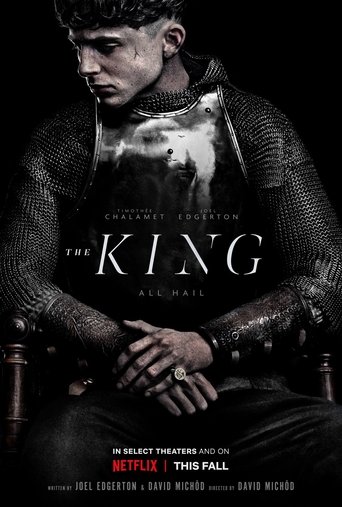 O Rei
2019
140 min
Drama
Biografia
Após a morte de seu pai, Henrique V (Timothée Chalamet) é coroado rei, obrigado a comandar a Inglaterra. O governante precisa amadurecer rapidamente para manter o país consideravelmente seguro durante a Guerra dos 100 Anos, contra a França.
Trailer
Timothée Chalamet
King Henry V of England "Hal"
Joel Edgerton
Sir John Falstaff
Sean Harris
William Chief Justice
Robert Pattinson
Louis
Ben Mendelsohn
the Dauphin of France
Lily-Rose Depp
King Henry IV
Tom Glynn-Carney
Catherine of Valois
Thomasin McKenzie
Sir Henry Percy "Hotspur"
Dean-Charles Chapman
Queen Philippa of Denmark
Edward Ashley
Thomas of Lancaster
Thibault de Montalembert
Cambridge
Andrew Havill
King Charles VI of France
Steven Elder
Archbishop of Canterbury
Philip Rosch
Dorset
Ivan Kaye
Lord Chamberlain
Nicholas Wittman
Lord Scrope
Cedric Cirotteau
Thomas---s Captain
Roderick Hill
French Envoy
Alex Reed
Cloaked Man
Jeremy Chevillotte
Baron of Cinqueport
Tom Lawrence
French Lord Steward
Thomas Fyans
Westmoreland
Tommy Gorman
The Knight
Lucas Hansen
Palace Guard
Peter Sztojanov Jr.
King Eric
Chris Ecob
Dauphin---s Bodyguard
Tom Lacroix
Lincoln Nobleman
Colin Thompson
Gilrich
Árpád Antolik
The Pryor of Westminster
Oscar Bennett
The Bowman
Phil Hodges
William---s Pageboy
Tim Wildman
Bishop
Joshua Grant
Monk
Phillip Tolley
Hammond
Harry Trevaldwyn
Bishop of London
Zoë Scott
Dartmouth
Hal Chase
Lady in Waiting
Christopher Patrick Nolan
King Henry---s Squire
Gyula Mesterházy
The Tavern Drinker
Harry Chase
Armourer
Thanh-Huy Phan
Oliver
Stephen Fewell
Merchan
John Taylor
Lord Grey
Mattia Paradiso
English Soldier
Vincent Latorre
Chef